Invisalign® for teens
Our teen patients are attracted to Invisalign® treatment because they can have all the straightening power of braces, but no obvious sign they're undergoing treatment. Best yet, Invisalign® aligners won't get in the way of the things they love. Some advantages of Invisalign Teen are: Improved appearance, easier to keep clean, improved comfort and fewer practice visits.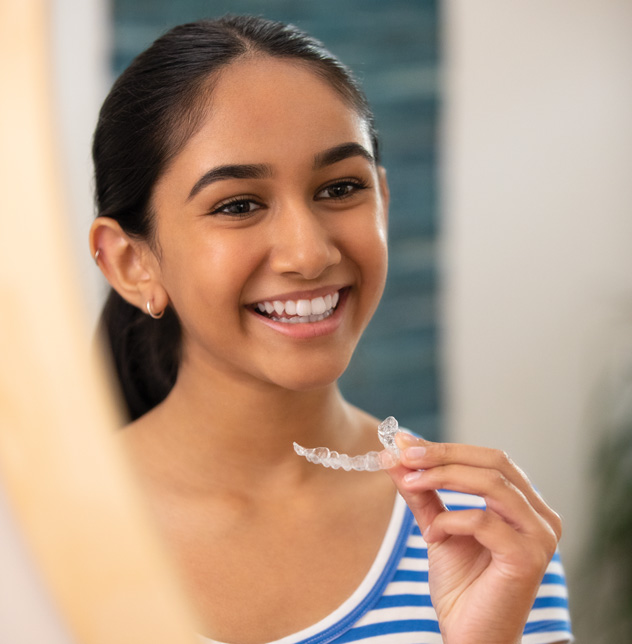 Especially for teen teeth
Clear-coloured and personalised, Invisalign® treatment provides a fresh way to help your teen upgrade their smile. Invisalign® for teens works just like Invisalign® for adults, but the aligners come with blue wear indicators to help teens remember to wear them for 22 hours a day.
Because the aligners are removable, teens don't need to adjust their diet, oral hygiene routine or after school activities during treatment. They are a great option for busy, sporty, musical and self-conscious teenagers.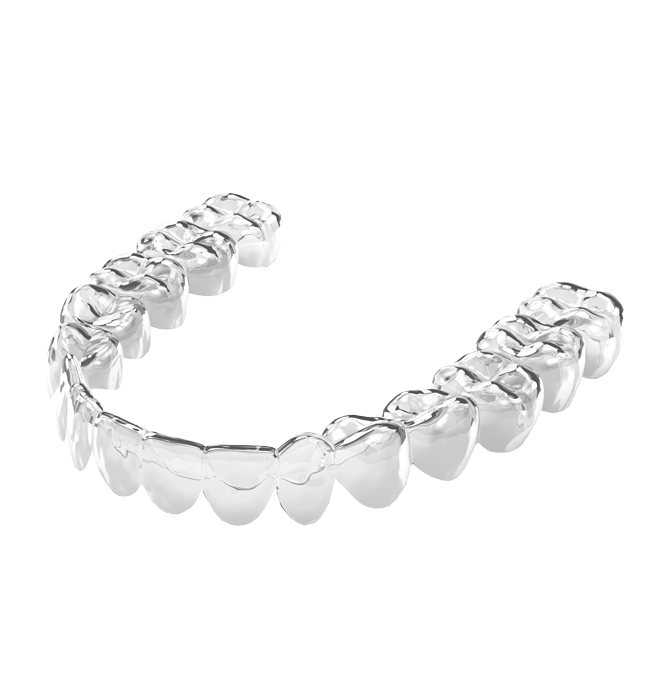 Invisalign® treatment at Bamford
Here's what to expect from your teen's treatment at our practice in Rochdale.
The initial consultation
We'll sit down and give you the full picture of what life will be like during and after Invisalign® treatment. We'll let you and your teen ask any questions you might have about the treatment process.
A smile scan
We'll take a detailed 3D scan of your teen's teeth and jaws using our state-of-the-art iTero scanner. This will give us the data we need to plan your teen's treatment and print their custom Invisalign® aligners.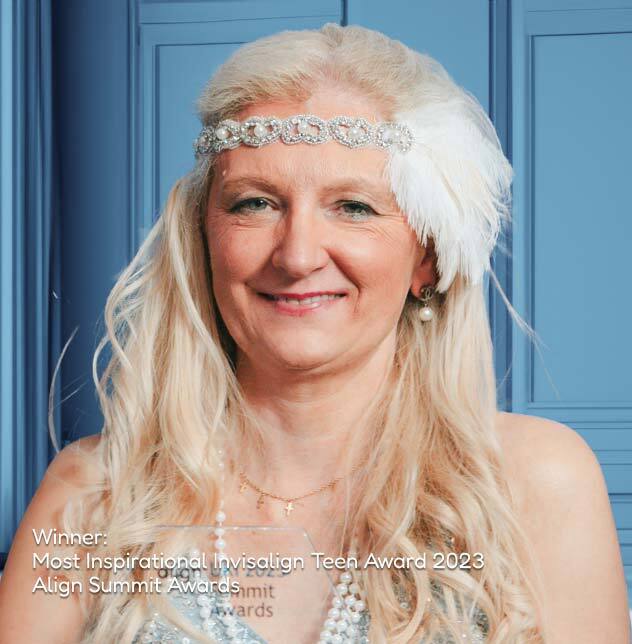 Treatment with aligners
Your teen will be given a series of Invisalign® aligners, each shaped slightly differently to guide their smile into alignment. They will graduate from one set to the next every few weeks.
Remote monitoring
Instead of coming in for adjustment appointments, your teen can check in with our team remotely through the Dental Monitoring app. All they need to do is send us weekly selfies of their smile.
Finishing touches
Once your teen's brand new smile is set, they will receive a free teeth whitening treatment as a final step!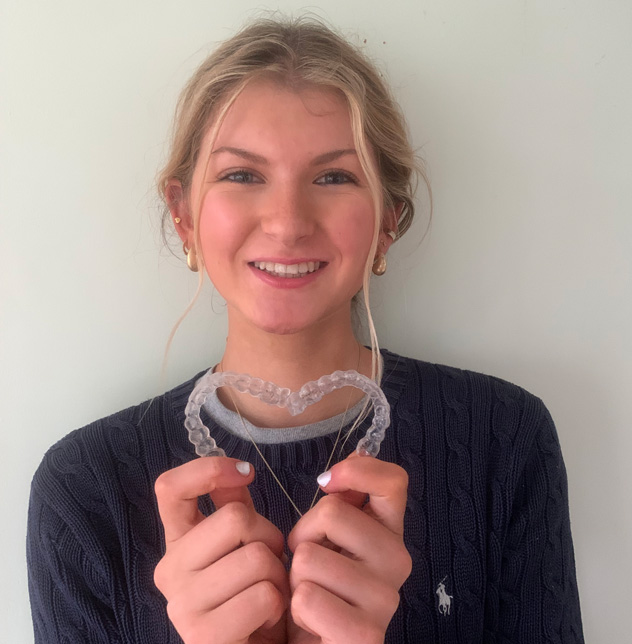 Benefits of Invisalign® treatment for teens
Teens love Invisalign® treatment because it is:
Discreet: Invisalign® aligners are completely clear, so no one needs to know about their treatment.
Convenient: Teens can check in with us remotely during treatment, and their aligners won't get in the way of sports or musical instrument practice.
Removable: Teens can take out their aligners for meals, brushing and flossing and social events.
Comfortable: The smooth plastic aligners are easy to adjust to wearing.
Accurate: Teens can see precisely what their smile will look like at the end of treatment during the smile scan at their free consultation!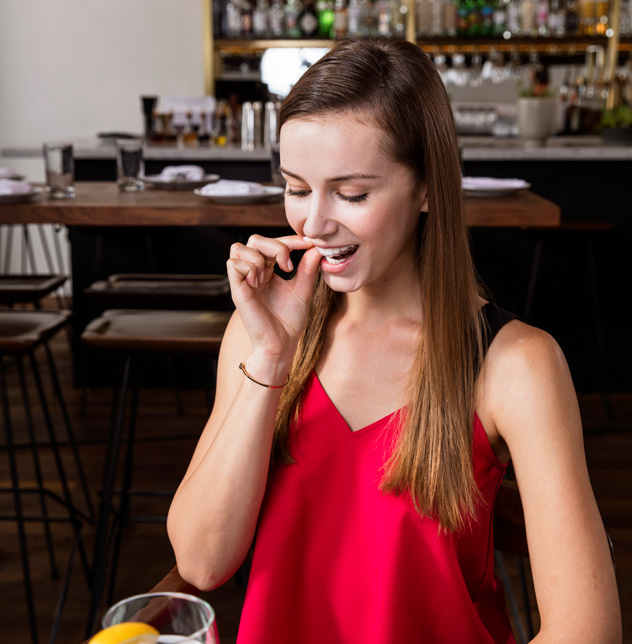 This budding teen actress was a super patient and what a change in her bite. With Invisalign® Teen she was able to continue acting and auditioning.
Did you know Invisalign® Teen offers so many advantages?

Comfort, superior aesthetics and ease of maintaining good oral hygiene. It is an excellent option for active, sporty teenagers.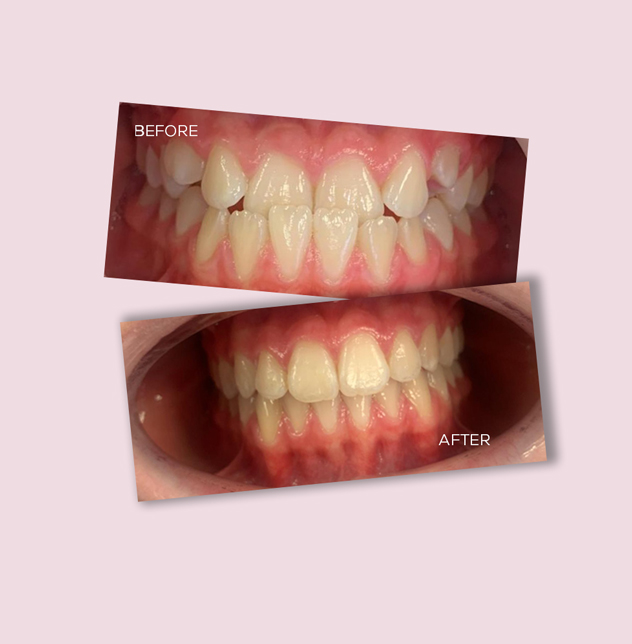 Take the first step
The first step in the Invisalign® journey is making an appointment with us so we can get to know you and your teen. Choose an in-person or online consultation to get started!
Book your free consultation