Meet our doctors
At Bamford Orthodontic Practice, there's a lot of talent under one roof. Our Specialist Orthodontist is trained to Consultant level. There are also other Specialists and general dentists working at Bamford. This skill mix enables the team to treat the most complex of cases. So, if you need implants, periodontal, endodontic treatment or some cosmetic treatments we can help you all in the one place. We love treating complex interdisciplinary cases. Alternatively if your general dentist wants to refer in for a specific orthodontic treatment and to work with us we are happy to liaise with them.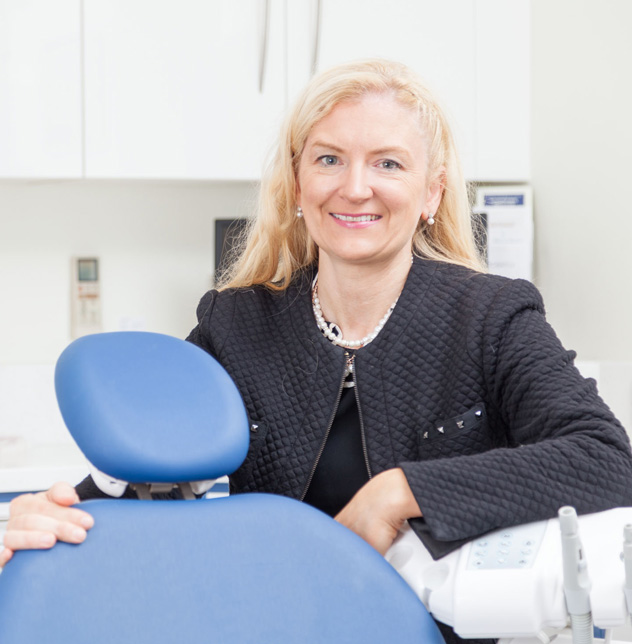 Maria Mcnally
Practice Principle &
Specialist Orthodontist
GDC NO. 71160
Maria joined Bamford Orthodontic Practice in 2016, having qualified in dentistry from the University of London in 1995. She's recognised as a Consultant and Specialist in Orthodontics and became Practice Principle in 2017.
Maria completed her specialist and consultant training in Birmingham, winning National and European awards along the way. She even won the Aesthetic Dentistry Award for the best interdisciplinary case for two consecutive years in 2014 and 2015.
Maria enjoys treating both children and adults and provides a full range of treatment options, including aesthetic braces and lingual appliances. Maria's other clinical interests include orthognathic (jaw) surgery and the use of temporary anchorage devices (miniscrews).
Maria is actively involved in research and is currently undertaking a clinical trial in South Manchester. Maria lectures and trains other orthodontists to become specialists and consultants.
Maria is a member of the British Orthodontic Society and British Lingual Orthodontic Society and is currently on the British Orthodontic Society Research and Development Committee.
When not working, Maria enjoys spending time with her husband and three children, as well as running, yoga, tennis and umpiring lacrosse matches.
Jaw Surgery
Dr McNally is also trained in the orthodontic preparation of patients undergoing jaw surgery (orthognathic treatment) and this is something we can arrange privately via the practice. It is even possible to do some of these cases with Invisalign aligners. More information about jaw surgery can be found at www.yourjawsurgery.com We also have some lovely dentists and orthodontic therapists who will take care of you at Bamford Orthodontic Practice.
Book a free consultation
Ready to get started?
Maria oversee the orthodontic treatments of hundreds of patients a year, so you know you're in capable, experienced hands. Book a consultation with us today, and they'll see you at the practice soon.
Book your free consultation