Invisalign® for adults
If you want straight teeth and a beautiful smile but you're not keen on wearing traditional metal braces, then Invisalign® was designed for you. Bamford Orthodontic Practice in Rochdale specialises in Invisalign® - an innovative orthodontic treatment that straightens your teeth with removable plastic aligners instead of traditional metal braces.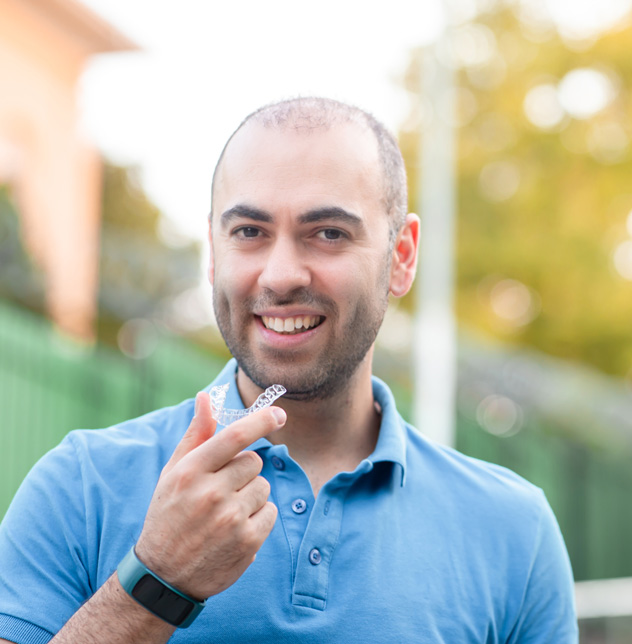 What is Invisalign® treatment?
Invisalign® treatment straightens your smile using a series of personalised aligners that fit on top of your teeth like thin mouthguards. Because they are made of clear, medical-grade plastic, Invisalign® aligners are incredibly discreet during your smile transformation.
A big draw to Invisalign® aligners is that they're removable. Unlike braces, they won't get in the way when you're eating or cleaning your teeth. Just pop them out when necessary for meals, meetings and important events!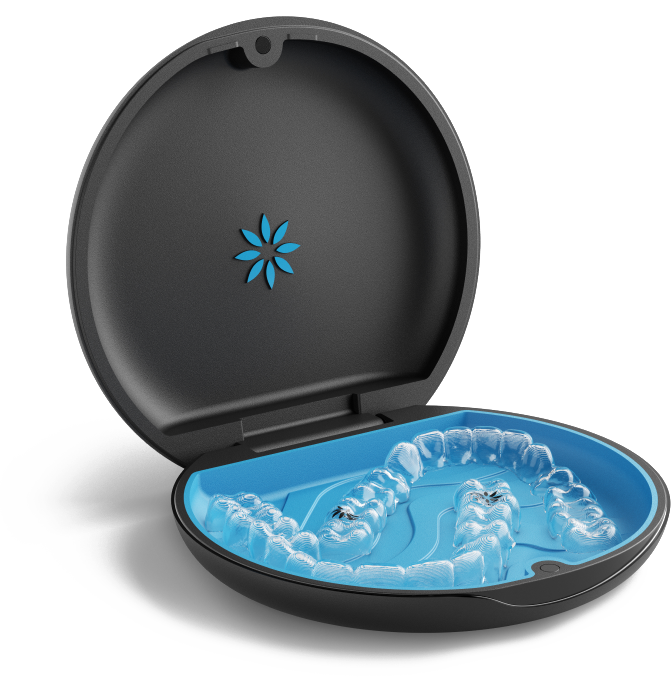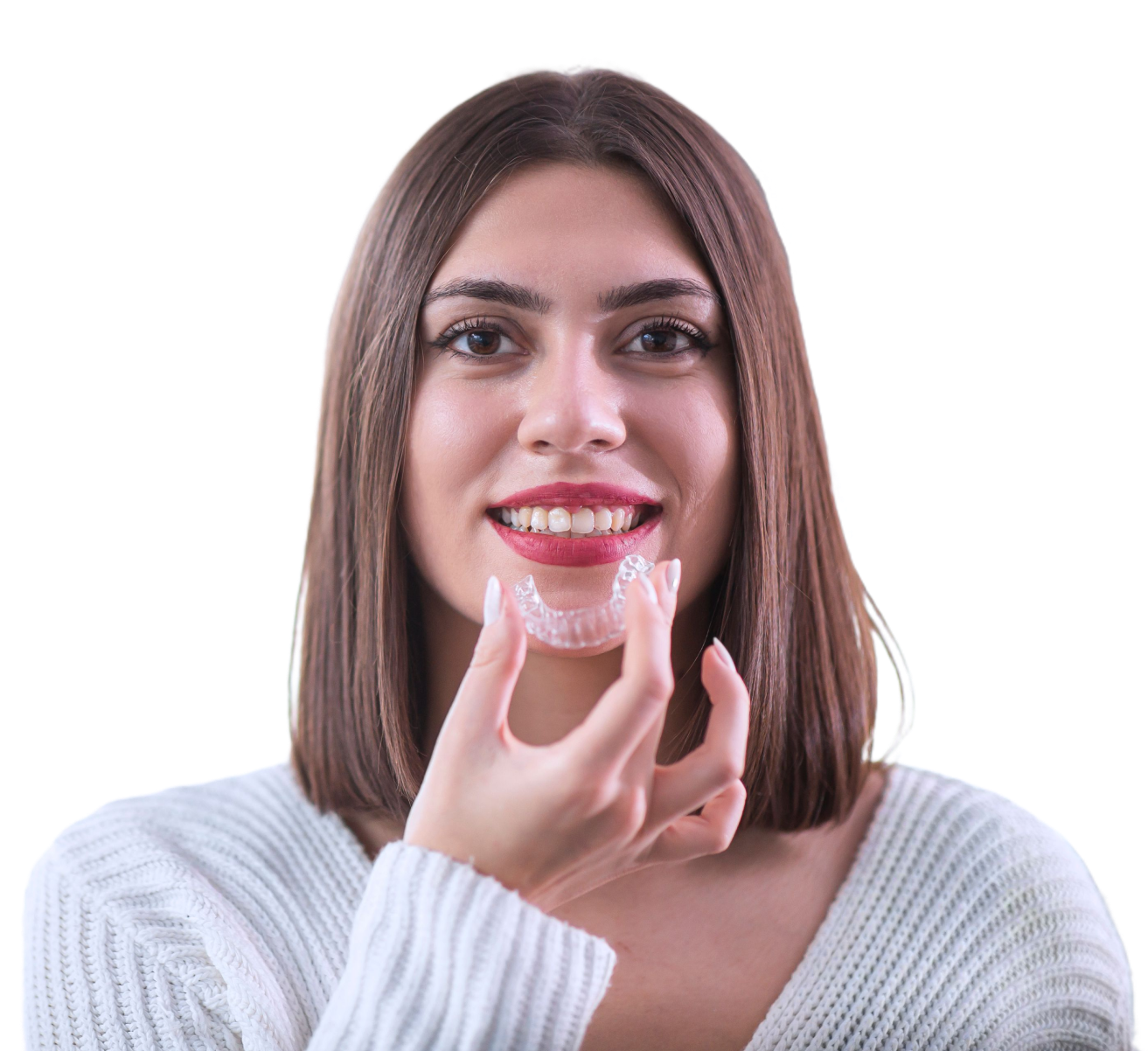 The Invisalign® treatment process
During your free consultation with us in Rochdale, we'll use our 3D scanner to make a digital model of your teeth and jaws. This model will help us plan your treatment and design your aligners with extreme precision.
Each set of your custom aligners will be shaped a bit differently. This way, when you switch to a new set every few weeks from the comfort of home, it will guide your smile closer to optimal alignment.
The end result
Orthodontic care with Invisalign® treatment leaves you with a healthy, beautiful smile. As an added parting gift, we offer free teeth whitening to congratulate you at the end of your Invisalign® journey.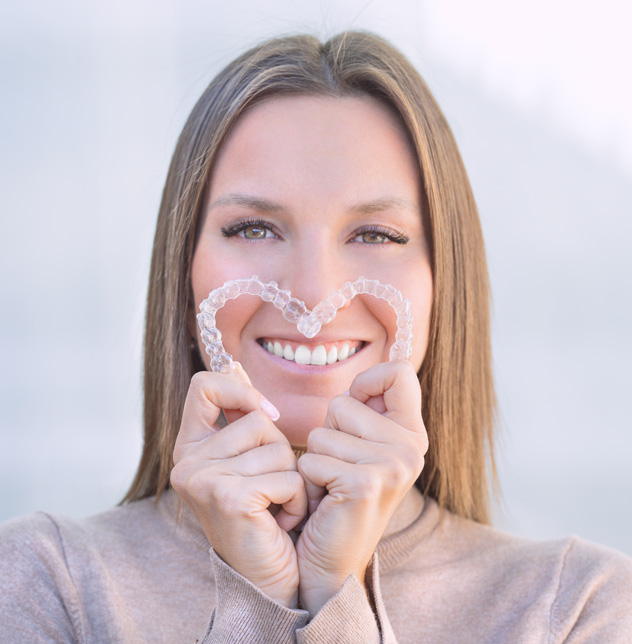 Benefits of Invisalign® clear aligners for adults
They're discreet Invisalign® aligners are transparent, so they won't draw attention to your treatment.
They're precise Each aligner is customised to your prescription, and the treatment is enhanced with AI.
They're comfortable Invisalign® clear aligners are manufactured with smooth plastic that won't irritate cheeks or gums.
They're removable Unlike braces, you can conveniently take out your aligners for important events, meals and cleaning.
They're convenient Your treatment is paired up with Dental Monitoring so you can skip the commute and get your teeth checked from the comfort of your own home.
They're affordable Our orthodontic care is offered with a variety of payment methods - and includes remote checkups and free teeth whitening at the end of the treatment.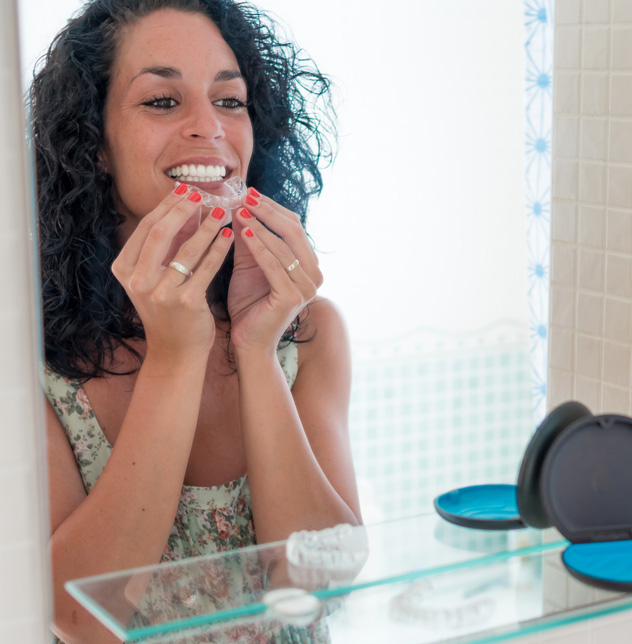 Upgrade your smile
The first step to a beautiful, straight smile is a consultation with us, available online or in-person at our practice in Rochdale.